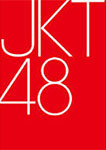 JKT48's 6th single Gingham Check (ギンガムチェック) will be released on June 11.
It is a cover of AKB48's song Gingham Check performed in Indonesian. The teaser has been unveiled.
The center is Melody Nurramdhani Laksani who won the JKT48 Senbatsu Election 2014.
The 16 Senbatsu members are Melody Nurramdhani Laksani, Jessica Veranda, Haruka Nakagawa, Shania Junianatha, Beby Chaesara, Nabilah Ratna Ayu, Rica Leyona, Devi Kinal Putri, Ghaida Farisya, Viviyona Apriyani, Ratu Vienny, Cindy Yuvia, Thalia, Ayana Shahab, Jennifer Hanna, and Jessica Vania.
The announcement was made on May 18 during a handshake event held for JKT48's 5th single Flying Get (フライングゲット) at Balai Kartini in Jakarta.
Video (Teaser)