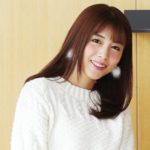 Maia (麻衣愛), leader of Chu-Z, left the group at the beginning of the year.
Her last concert with the idol group and graduation ceremony took place on last January 20 at Tsutaya O-West in Tokyo.
The 28-year-old woman decided to leave the group, due to her age and to pursue her own way, but remaining in the show business. She also thought to start solo projects, the coming years.
After the arrival of new members in September 2016, she thought it was so much for her to pass the torch to the new generation of Chu-Z.
She thanked the other Chu-Z members and the fans for their great support.
Maia founded the group Chu-Z with other girls in July 2012. She was previously a member of Idoling!!! under her real name Kobayashi Maia (小林麻衣愛) in 2008 and previously a member of the Vanilla Beans under the name of Rika (リカ) from 2007 to 2008.
We wish her a good luck for her future projects.