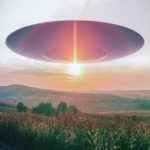 Before ending their activities, Especia will release their new album Wizard on March 22.
This is a best-of album of the idol group. This will be the last record of Especia to be released before their break-up in March.
The cover of the album illustrates a landscape under a sunrise or sunset with a UFO in the air, surely ready to go. One can interpret this image as a metaphor with the graduation and departure of Especia members.
You can find the first songs of Especia from their EP and singles like Knight Rider (from the 2012 mini album, Dulce), Umibe no Satie (from the 2013 single Midnight Confusion), those from the 2014 album Gusto, and songs released as singles like Adventure wa Giniro ni (2014) and Boogie Amora (2015).
The last single Danger, released in last December, and new songs will also feature in this album.
Only one edition will be available.
In addition, from 11 to 26 March, a final tour, Spice Tour, will be held in Fukuoka, Nagoya, Osaka and Tokyo respectively. The group supported by a lot of fans, asked them to not hesitate to come many at the tour and also thanked them for their great support.
Tracklist
Knight Rider (ナイトライダー)
Umibe no Satie (海辺のサティ)
Adventure wa Giniro ni (アバンチュールは銀色に)
No.1 Sweeper
FOOLISH
Boogie Aroma
Savior
Nothing
Danger
Ternary
John's Rod
Just Go
Call me back
Savior (Remix)
Nothing (Remix)